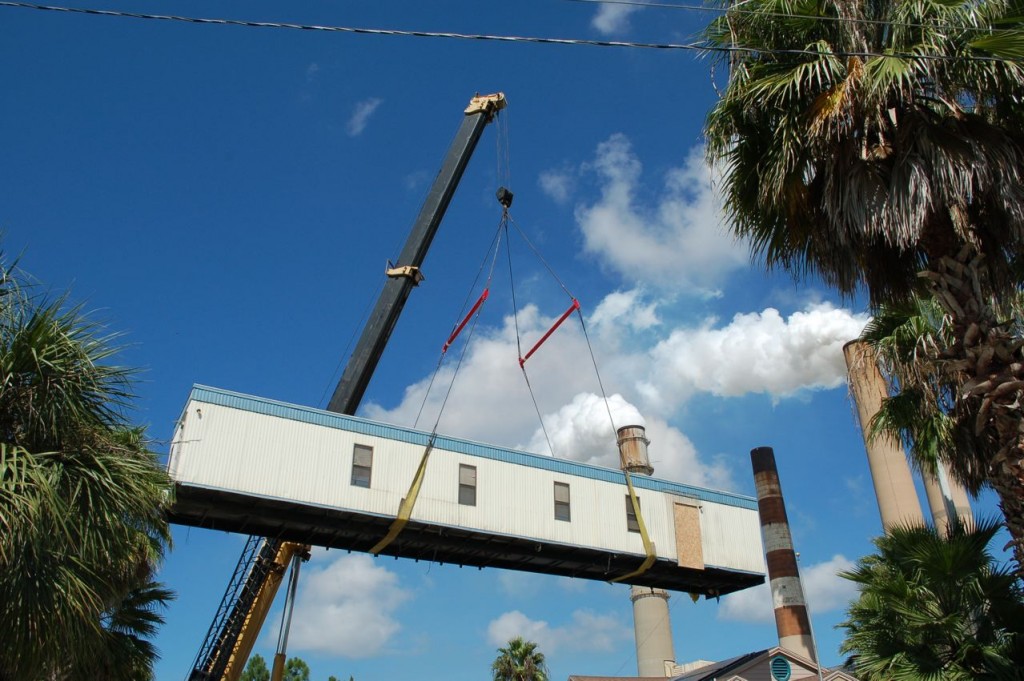 Modular construction has evolved leaps and bounds beyond what were once simple portable buildings. As finished projects, modular construction offers clients stronger, cheaper, and more sustainable solutions. This affordable solution is quickly taking over the traditional construction industry. The best modular solution for individual needs varies, but Affordable Structures offers both permanent and relocatable buildings. How do you determine which is right for you? Below we highlight the strengths and different features of each type of project, but both are great alternatives to traditional construction methods.
Permanent Modular Buildings
Permanent Modular Buildings are prefabricated structures that are assembled off-site while the construction site itself is being prepared then delivered to the location of the build. They are built to serve a particular purpose and last for a very long time. Being constructed within a warehouse protects the building materials from the stress of exposure to natural elements. They also must be sturdy enough to endure transportation to the construction site, which means they must meet higher standards and are stronger than traditional construction structures when complete.
Permanent modular buildings are built out of the same materials as traditionally constructed buildings including steel, wood, and concrete. The design possibilities with permanent modular construction are nearly endless. It is possible to attach the permanent modular building to an existing structure or have it stand on its own. Permanent modular construction also allows you to design multistory, multi-room large complexes. Whether you need a simple single story office or a multistory center, a permanent modular building will exceed your expectations.
Portable Buildings
Relocatable buildings are constructed with the same quality control and held to the same high standards as permanent modular buildings. However, relocatable buildings are ideal for those who need a flexible short-term solution. Constructed in sections and assembled on site, these relocatable, or portable, buildings are not fixed to the ground once delivered to the construction site. This leaves the possibility for the structure to be relocated and repurposed when needed. A relocatable building that once served as an office can quickly be repurposed as an emergency housing or perhaps a school building. Since the portable building receives the same quality assurance as permanent modular construction, these relocatable structures are just as strong and reliable and continue to increase in popularity.
If you are in need of a fast and reliable way to tackle the demands of a growing business or in need of a physical space and do not want to compromise on safety and quality, contact the experts at Affordable Structures. Within 60 seconds you will receive a free quote on your project and will join a team who is leading the field of modular construction. Whether a permanent modular building or a relocatable building is best suiting for you, we have the best prices and solutions in the southeastern United States and the Caribbean.